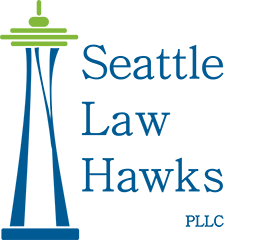 About Scott Lawrence, Attorney at Seattle Law Hawks
Considering Seattle Law Hawks? Here's What to Know
Scott Weymouth Lawrence is an experienced trial attorney. Practicing criminal defense exclusively for 15 years, Mr. Lawrence has successfully represented clients at trial in municipal courts, district courts and superior courts throughout Washington State. About 50% of his cases have been DUI-related charges. The nature of the scientific evidence, professional witnesses and resources afforded the prosecution in these matters make DUI cases some of the most challenging to defend. Mr. Lawrence's extensive trial experience extends to an array of misdemeanors and felonies as well. Having tried assaults, robberies, drug charges, theft, and so much more, Mr. Lawrence is an effective and well-rounded criminal defense trial attorney.
What separates Scott Weymouth Lawrence from other trial attorneys is his experience beyond criminal law. He graduated from the University of Oregon, Knight School of Law in 2005 with a certificate in criminal defense practice. Mr. Lawrence has Bachelor of Science Degree in Chemistry from the University of Washington, as well as being certified as a Laboratory Chemist by the American Chemistry Society. He was also a lead case investigator for 12 years as a licensed private investigator with the State of Washington. Scott is a member of the National College of DUI Defense, National Association of Criminal Defense Lawyers, and Washington Association of Criminal Defense Lawyers. He holds a certification of the International Order of Police and the National Highway Traffic Safety Association to be able to administer the same roadside field sobriety tests given by police officers.
Mr. Lawrence's unique blend of knowledge and experience, possessing a background in criminal law, science, and investigation, are especially effective in complex criminal cases such as DUIs, sex crimes and DNA-related cases. Working on cases that range from violent crime to juvenile offenses to DUI, Scott employs this skills to work hard for you.
The offices of Seattle Law Hawks are conveniently located blocks form the courthouses in Everett WA. Understanding that life can be busy, in addition to in-person criminal case consultations, we offer virtual consultations to help meet your scheduling needs.
Recent answers posted by Scott on Avvo