Call Now: (206) 453-1800


We win with tough defense
Our Approach: The Modern and Mobile Law Office
The world is going mobile. Luxurious offices and large staffs, with the extra costs passed on to the clients, no longer make sense. Walls of books and countless file cabinets full of documents only take up space. Expensive phone book ads and billboards are a waste of money.
People want value. They want their money to go the cost of their defense. Research can now be done exclusively online. Court records and filings are accessible from any laptop. Police reports and court documents are going digital. The cloud can house an infinite number of documents. This allows us to use smaller offices, less non-legal support staff, etc. and pass the savings on to you. You pay for legal services, not big office budgets.
The way we communicate has changed as well. Only a decade ago, office phones were hardwired to an office. Computers sat under a desk and did not move. Email was not available unless you sat at your computer. WiFi only existed in the office and home. Text messaging was something our kids did. If you couldn't reach your attorney between 9 to 5, Monday through Friday, you were out of luck. Many law firms have been slow to adapt.
Emails, text messaging and mobile phones allow for easier access. Criminal defense lawyers spend a lot of time in court. Reaching your attorney in the office can be difficult. However, the modern and mobile law office allows you to communicate with your attorney when he is in court or on the move. Emails and text messages can be easily answered from anywhere, including the courtroom. Calls and messages can be sent directly to where the attorney is. Documents can be sent electronically. We use all of the tools to facilitate quicker responses, better communication and a more efficient use of everyone's time.
Our Offices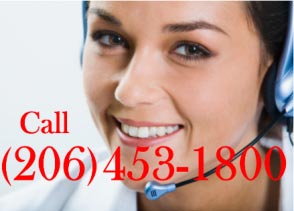 Our Offices
Seattle Criminal Defense: DUI, Criminal Defense Speeding Ticket Lawyer - 11036 8th Avenue Seattle, WA 98125
Everett Criminal Defense: DUI, Criminal Defense Speeding Ticket Lawyer - 3120 Broadway Everett, WA 98201
Downtown Seattle Speeding Ticket and Criminal Defense law firm. We serve all King County courts. If you have been charged with a speeding ticket, DUI or criminal offense in King County Superior Court, Juvenile Court, District Court (including Shoreline, Seattle, Redmond, Bellevue, Issaquah, Burien, Renton, Kent, Maleng Regional Justice Center) or Municipal Court (including Bothell, Kirkland, Renton, Kenmore, Federal Way and more) we can help you fight your case. Our record speaks for itself and we encourage you to review our testimonials, look up our 10 out of 10 rating on AVVO and read independent reviews. Call us or send us a question.
Attorney Scott Lawrence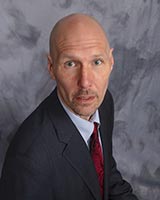 Attorney Scott Lawrence is experienced in the areas of Speeding Ticket, DUI and Criminal Defense. He has handled 1,000's of DUI, Criminal and Speeding Ticket cases. He has years of experience at the King County Public Defenders SCRAP (Snohomish County Public Defenders Association) and the Pierce County Department of Assigned Counsel before entering private practice in 2009. Since opening his own DUI, Speeding Ticket and Criminal Defense firm he has provided dismissals, amendments and other successful outcomes for defendants all over Snohomish, King, Skagit, Island, Whatcom and Pierce Counties.
Recent answers posted by Scott on Avvo
Speeding Ticket Defense
Law Office of Scott Lawrence has a success rate of over 98% where the speeding ticket infraction was dismissed and not reported to the DOL or insurance company. Receiving a Seattle speeding ticket can mean loss of a job if you are a taxi driver, school bus driver, limo service, delivery person or other individual that drives for a living. Too many speeding ticket infractions can mean having to attend driver training and safety courses or even the loss of a license. Seattle court appearances are not required. We represent you in King County courts for a low $250 flat fee with no hidden charges.
DUI Defense
Being charged with a dui can and usually is a high stress situation. The more you understand the situation, the process, and the skills of your attorney, the lower your anxiety. At Scott Lawrence Attorney DUI services we understand this and work with you. We understand the judicial process and understand the forensics involved, what needs to be investigated, what legal recourse their is, and how to present to a jury.
Criminal Defense
Criminal defense takes many forms and results from a number of accusations. We have experience in a large number of criminal defense situations including driving related crimes like negligence, racing and boating; theft such as burglary, robbery, and shoplifting; violence such as vehicular assault, no contact violations, and domestic violence; and many more.