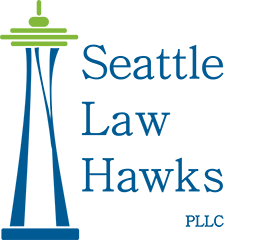 Seattle Law Hawks - Seattle DUI Attorney
We are a DUI law firm providing proven DUI defense in all courts in the greater Seattle-Everett area.
Seattle Law Hawks PLLC handles all aspects of your DUI from the Washington State Department of Licensing DUI hearing (where anyone charged with DUI faces a license suspension of 90 days or more) to negotiations, suppression motions, pre-trial proceedings and jury trials.
Whether you have been arrested, charged or are simply the subject of a DUI investigation we can help you!
Employing the Latest DUI Defense Strategies
Well-educated in DUI defense tactics, Scott Lawrence obtained a law degree with a criminal practice certificate at the University of Oregon, School of Law. He trained specifically in DUI defense through Oregon Law's hands-on DUI defense clinic program, handling DUI cases under the guidance of many seasoned professionals. Scott Lawrence graduated with a firm grasp on DUI case strategy, giving him a head start on DUI defense straight out of law school. As a member of the National College for DUI Defense, a practicing DUI trial attorney and an exclusive member of the local DUI defense bar he employees he is well-versed on the latest techniques and DUI defense strategies. Seattle Law Hawks is the right choice when you need a knowledgeable, successful and aggressive DUI attorney.
Seattle DUI Attorney, Chemist and Private Investigator.
Scott Lawrence has been defending DUI cases for over 14 years. Holding a Bachelor of Science Degree in Chemistry from the University of Washington, Scott Lawrence is also certified as a Chemist by the American Chemistry Society. He was a lead case investigator for 12 years, as a licensed private investigator with the State of Washington. His unique background in criminal law, science and investigations affords him skills, knowledge and experience to effectively defend complex DUI cases.
DUI Defense Requires a Holistic Approach.
DUI defense, demands more scientific and technical expertise than ever before. A DUI attorney must understand the forensic science and chemical testing employed in DUI cases. A DUI attorney must also be able to research, write and argue legal issues effectively to the judge. In addition, he must have the personality and skills to argue the case to a jury. Finally, and maybe most importantly, you need an attorney that understands that being charged with a DUI one of the most stressful and scary situations you will ever endure. Our goal is take the stress out of the process and provide you the best defense possible. Seattle Law Hawks provides proven DUI defense throughout the greater Seattle & King County area.
We appear in the following courts: Mill Creek, Woodway, Mukilteo, Bothell, Kirkland, Lynnwood, Edmonds, Mountlake Terrace, Monroe, Arlington, Everett, Shoreline, Kenmore, Renton, Redmond, Bellevue, Seattle and more.
How Can We Help You?